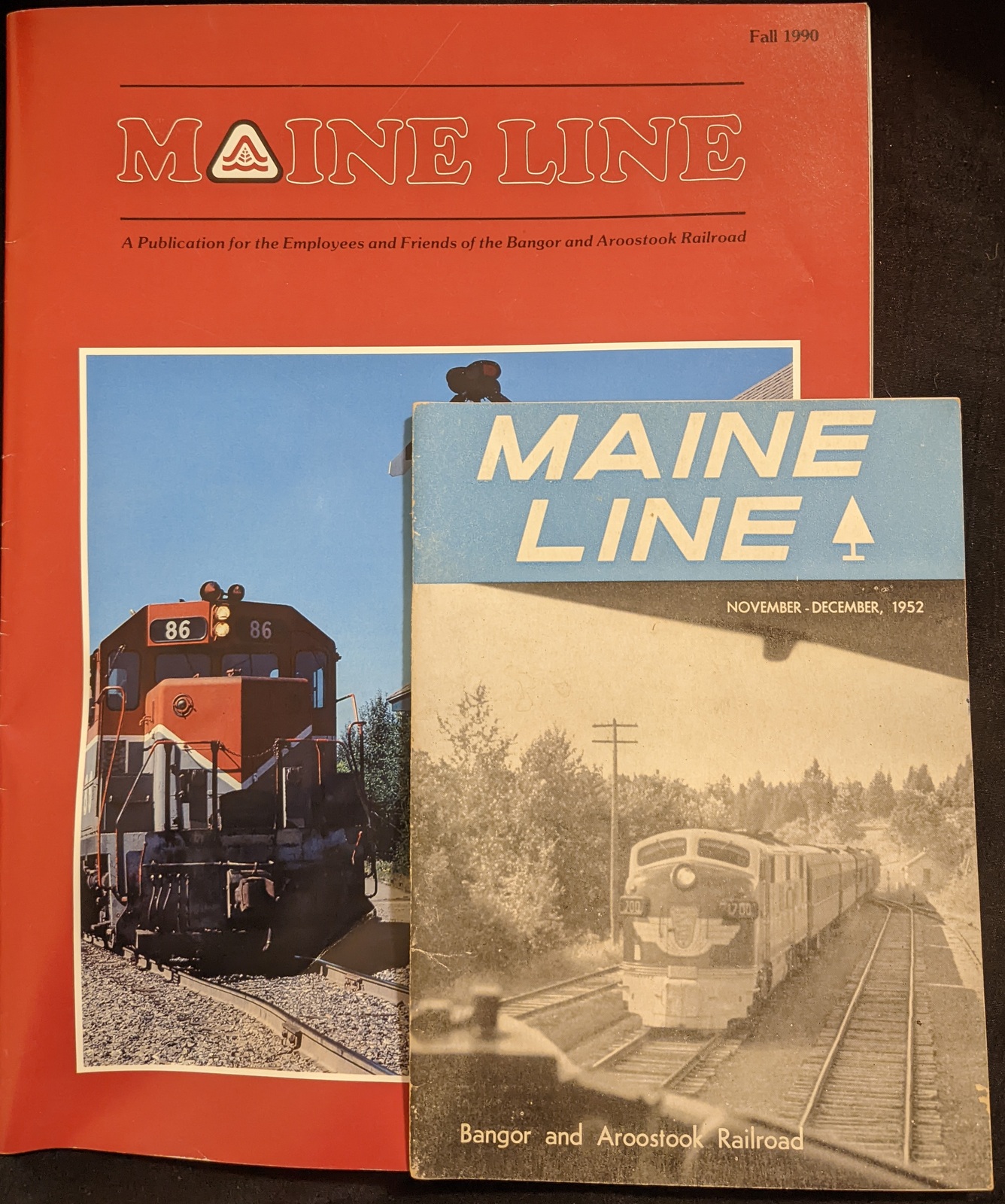 "A Publication for the Employees and Friends of the Bangor and Aroostook Railroad" 

The Bangor and Aroostook Railroad produced the Maine Line Magazine from November of 1952 to the Fall of 1990. It grew from a purely internal magazine to one intended to be made available for the entire community of people who were interested in the B&A, no matter if they worked there or not.
From the Fall of 1990, through the railroads 100th birthday, its acquisition by Iron Road Railways, its bankruptcy and eventual sale in 2003, no official magazines were produced. 
In 2018, upon the suggestion of a friend, Maine Railroad Author and Historian Joey Kelley took on the idea of a Maine Line reborn as an online e-magazine dedicated to the history and preservation of not only the Bangor and Aroostook, but its employees and the people and state they served. 
We welcome you to our small corner of railroad history - enjoy a ride on the Bangor and Aroostook!